Remember those little tamagochis for boys? You started off with an egg that hatched into a blob and then you buffed it up until it evolved into a little dinosaur... from there on it got confusing or it pooped too much.
Now you can relive the excitement of pressing the 'clean poop' button (or not) with DMPC 2.3B. this tiny little app for your pc will sit in whatever little corner you want it to and cry for food every now and then, just like the real thing! You can train it with three little minigames (fast clicking, moving your little guy to dodge objects and turning your little guy to block oncoming objects) and even battle people over the internet.

A nice graphical loading screen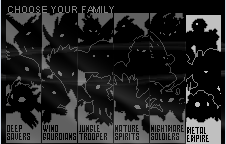 Choosing my evolution line, i choose robots because robots kick ass
My egg has a... a gear?

oh my it hatched... and i wants food! here we go again...
download it
here